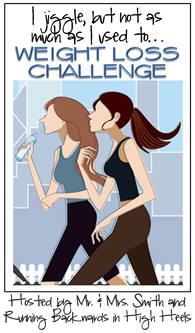 I will honestly admit I did not try hard at all this week.
Easter weekend at my moms surrounded by her cooking is temptation I tell ya!
Also every night this week when I would normally do The Shred, I had a terrible headache.
Enough to make me want to go straight to be, in fact, that's what I did.
No Shred for me this week.
I'm sure the headaches are due to my eating. I don't think I'm getting enough protein.
Also, I'm sure they're from caffeine withdrawls. :)
But in my book, a loss is a loss. I was down 0.2 from last Thursday.
Giving me a total percentage of weight loss of.... weight for it... (get it, weight not wait) :)
0.11%
I will take it!
And I hope to do much better next week and get my head on straight!!
Thanks for all your support!!!! Feels great!!